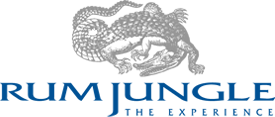 Contact Rum Jungle
To make a charter enquiry or find out more information about the boat and what we do please don't hesitate to contact us as below. We are also happy to arrange private viewings of Rum Jungle.
Our phones are manned all hours so feel free to call any time.
Tel: +44 (0)1590 676796
Email:
info@rumjungle.co.uk
Office Address:
Cape Cuvier Ltd, 38 Southampton Road, Lymington,
Hampshire SO41 9GG, UK
Sign up for news and updates
To be kept up to date with Rum Jungle news and stories, please enter your email address here. You are able to unsubscribe at any time. By signing up, you will only receive information directly from Rum Jungle.
Rum Jungle Terms & Conditions for charter bookings
Click here to view or download
Corporate
Cape Cuvier Ltd is a company registered in England and Wales with registration number 4012489.
VAT number GB768745177.
Registered office address: 35 Ballard's Lane, London N3 1XW. (Do not send correspondence to this address)
© Cape Cuvier Ltd 2014
Got a question?
If you prefer, please complete the following enquiry form with as many details as possible and your preferred method of contact. We will get back to you as soon as we can.

Trademark, copyright and liability
Rum Jungle is a Trademark registered in the UK and the EU. Moreover common law rights to the use of this name are asserted since it was first used by Cape Cuvier Ltd in 2001.
This website is the copyright of Cape Cuvier Ltd. All images used are either owned by Cape Cuvier Ltd or if not are used with the owner's permission. All images may be reproduced only for private purposes or for the purposes of promoting Cape Cuvier Ltd's business, providing such use is acknowledged each time.
Whilst all the information in this site is provided in good faith no liability can be accepted for errors or for external links.
Privacy & cookies
Privacy
Please be aware that if you choose to contact us we may add your email address to our data system and will email you information from time to time on future events. You may opt out permanently by clicking 'Unsubscribe' where prompted on any of our emailers. We will not share your contact details with any third parties.
Cookies
In order to provide you with a better browsing experience, we remember and store information about how you use our website. This is done using cookies (simple text files which sit on your computer). Our Google Analytics tracking uses cookies in order to provide meaningful reports about site visitors. Google Analytics cookies do not collect personal data about website visitors.