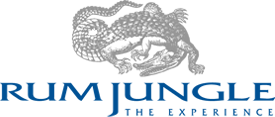 Dinners and lunches on board Rum Jungle are special occasions in themselves.
The saloon tables can be configured for 2­-16 and, when needed occasionally to 20. The aft deck table can be laid for 8 and for buffet style any number can be catered for.
Parties
Rum Jungle is renowned for hosting parties of many shapes and sizes.
We were chosen to carry the International Olympic Committee up the Thames to the now famous dinner at Buckingham Palace. They then selected London as the venue of the 2012 Games.
Lord Coe
Chairman London 2012
"The IOC are still talking about their trip up the river!"
Hugh Hefner's 80th birthday celebrations in London were held on Rum Jungle, while at the younger end many lively 18th and 21st parties have been hosted.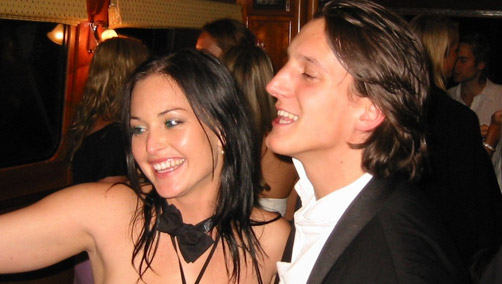 Anniversaries and Celebrations
What better way to get friends and family together­…
For a trip down the Thames to a big name concert at the O2
Surprise Birthday or Wedding Anniversary
Very private get together before your wedding
Cigar evenings, port, cheese and finest Havanas
Andrew Davies
Private Charterer
"One of those times in your life you just want to bottle and have it forever."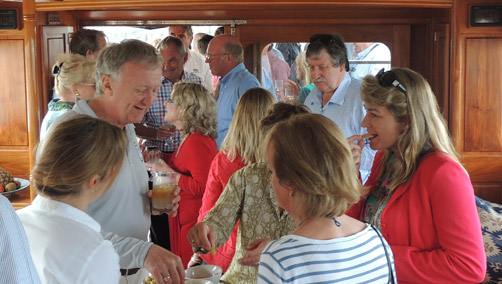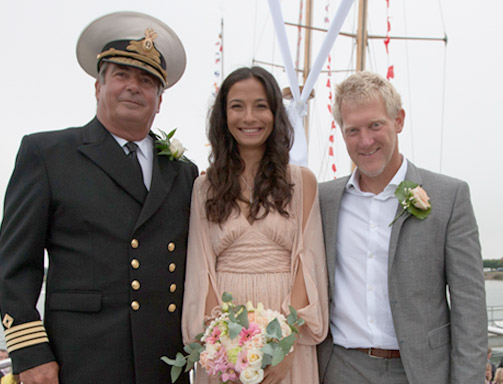 Engagements, Weddings and Honeymoons
What more romantic way can there be to celebrate such special days?
Many engagements have been celebrated including one actual proposal made after a Valentine's Dinner for two supported by a famous Bollywood five piece band.
Whilst it is not possible to licence a boat as a legal wedding venue (in England), with a little help from a Register Office first our Captain can officiate for you on board.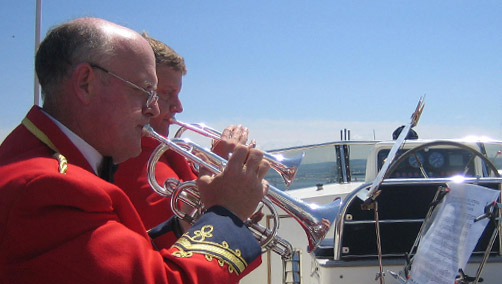 Funerals and Ashes Scattering
All good things come to an end. Rum Jungle is often used for a family group to pay their last respects, especially important for the many who have loved and enjoyed the sea.
We can help organise the details of this as well as providing a sympathetic and elegant platform for hosting a quiet life celebration afterwards.
Luke Beddon
Private Charterer
"If my dearest father could have arranged this himself, he would not have changed a thing! This has been the perfect goodbye to a man whose was always at sea."