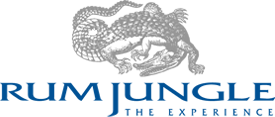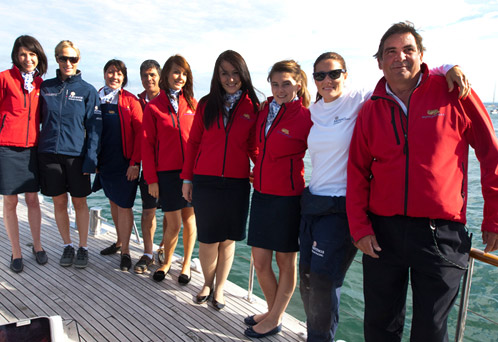 About us
We are passionate about attention to detail and excellent service, whether it is looking after guests on board Rum Jungle or dealing with yacht charter enquiries in the office. We throw our energy into traditional values and delivering a wonderful experience from start to finish.
Gemma Ellis and Hugh Agnew have been running Rum Jungle together for the last 14 of its 18 years of charter operations, looking after the management and marine aspects respectively.
Whilst always smiling, Gemma and Hugh lead from the front and require the highest standards and dedication from the rest of their team which is the key to the acknowledged "Rum Jungle Experience".
We are proud to think outside the box and surpass expectations and at the end of the day we are driven by the lovely things that our guests say about their experiences with us. Click here to read some examples.
Join the team
We are always interested to hear from highly motivated people who might like to join the Rum Jungle team or help us on other projects. Please send your CV and cover letter to us at jobs@rumjungle.co.uk
The Team
Gemma Ellis (née Glanville)

Started in the yachting industry with Rum Jungle straight from university and is now recognised as a leading expert on charter yachts in the UK. Since 2008 Gemma is also providing yacht management and consultancy services to other boats through www.navigandum.com and www.yachtslondon.com 

+44 (0)7790 195879 info@rumjungle.co.uk Visit Gemma's Linkedin profile

Hugh Agnew

Is the senior captain on Rum Jungle. He is a technology entrepreneur who has specialised in navigation systems, oil, military and yachting. Hugh is a well-known yacht navigator and can provide some insights and anecdotes whenever yacht racing is involved.

+44 (0)7860 181277 hja@rumjungle.co.uk Visit Hugh's Linkedin profile

Christian Codorniu

Joined Rum Jungle in 2010 as engineer and mate. Arriving from Argentina with his family, he has made Lymington his home. An outstanding engineer, Christian is still best known for his ever present smile and love of his job.

+44 (0)7816 099399 manuel@rumjungle.co.uk

Heather Lynn

The most important member of Rum Jungle's crew – the chef! Heather rises to every challenge and continues to serve delicious food which is presented beautifully. When not in the galley Heather will be found using her creative flair to restore vintage furniture. If you want to get in touch with Heather it's best to do so through Gemma as she is often out and about.

Chino Ellis

Is the latest member of our office team. Chino is easily motivated by mealtimes and any mention of the word "squirrel" when not asleep in his office chair.